I know I promised kite flying today, so maybe that will get done this evening. When I opened these pictures of The Bugman, and had just posted his silly upside downness (yeah, made that word up) last night, I thought I'd stay on the same topic.
We're (OK, there is no "we" its daddy) is building a fence to contain the monsters in the backyard. It has been quite a process and it appears it may never be done. Its a good thing appearances can be deceiving because its really quite pivotal that it gets finished. Anyway, while daddy was out working on the fence the Bugs and I went out to help. And by help, I mean mommy taking pictures, Bitty trying to escape the backyard, and Bugman doing what Bugmen do best, hanging upside down on the tunnel to the slide.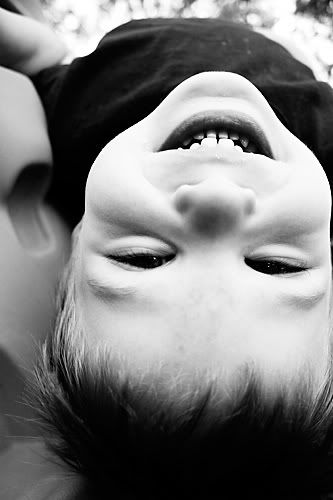 "Ummm... I think I'm done, help please!"