HAPPY NEW YEAR!!
I'm finally getting around to looking at all of our Christmas photos from the past few weeks. We had a crazy array of family Christmas events to attend this year starting the Saturday before Christmas at my grandparents' house. The Bugs did their usual "hang on Mommy's leg" routine for the first few minutes, but eventually warmed up to everyone and had lots of fun with their cousin Anna.
After dinner there was a little ice cream eating
There was lots of playing after the present opening.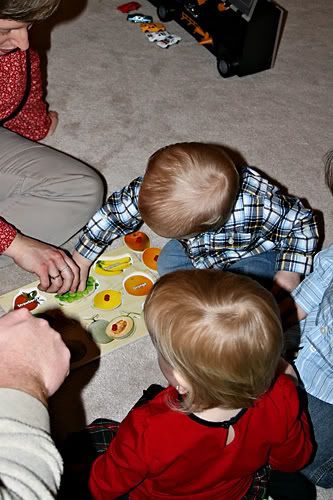 Kellan was very sad when he wasn't allowed to have any more party mints (after eating very little dinner)... how can you say no to this face??? and he even signed "please."
And last but not least, what would a family gathering be without at least one weirdo...