No beach trip would be complete without a little kite flying. Topsail now has a whole store dedicated to kites, windsocks, kite surfing, etc. We stopped in one evening on our way to the infamous Crab Pot for dinner. We helped the bugs (OK, so I picked it out) pick out a turtle kite, and Bugman got a Bugman sized Blue's Clues kite.
Bitty Bug was the first one to demonstrate his kite flying skills.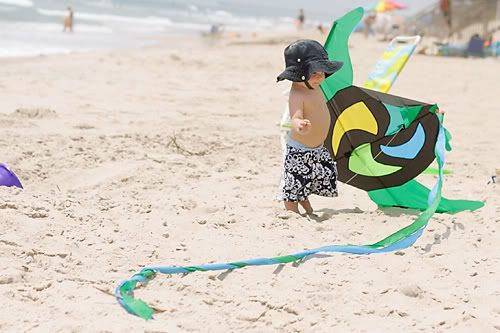 ...he didn't get to high off the ground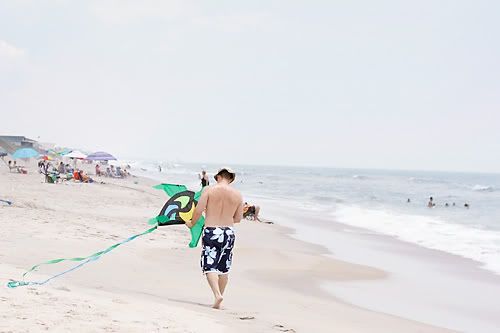 Daddy gave it a try next.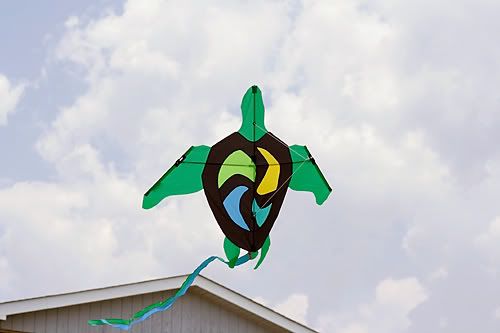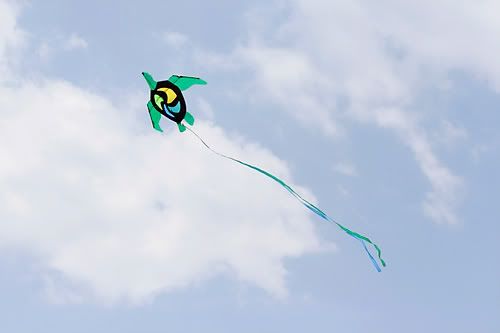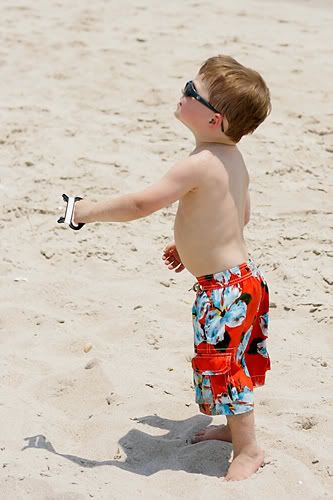 Bugman got his kite up in the air.
I wish you could see how small this kite was. I would geusstimate that it's about 6" x 7." It flew amazingly well. We were quite shocked.