To be honest,

Bugman

has not been around water enough in his (almost) three years. It is my fault, but in my defense I was sick as a dog two summers ago (thank you Bitty Bug), and last year we made it to the pool a few times, but it was rather difficult to go anywhere with a 1 year old and an infant so our

outings

were limited. As could be expected,

Bugman

has been a little fearful of water this summer. He was VERY CLINGY at the pool while we were in

Litchfield

, didn't get in the ocean until our last day at Topsail, but has been warming up as he has gone swimming with "

Munca

Nick" and his girlfriend Erin (who I babysat when she was super little, which makes a girl feel her age), and we have ventured to the

Miamisburg

pool with "Ashy" in tow to help out. Most of our water time happens in our good

ol

' backyard (the one that will soon be fenced in). Friday,

Bugman

asked me to move the slide over so that he could slide into the water. I really didn't think he would end up doing it, but after sitting at the top for some time he went down, sliding through and out of the pool. This continued for quite sometime until he said...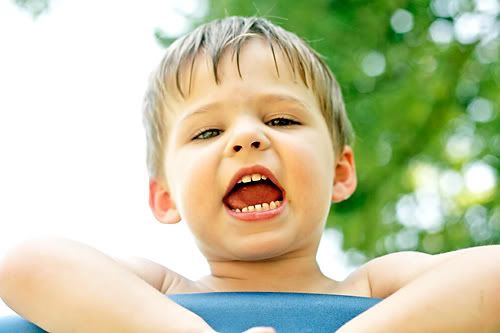 "No more take my picture. Put that
camra
way!"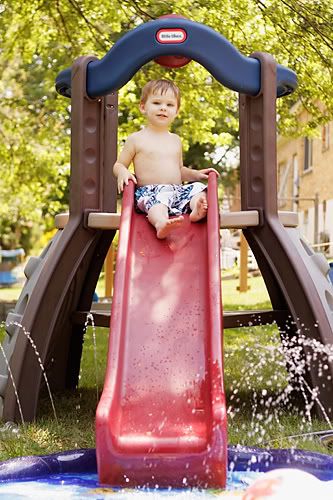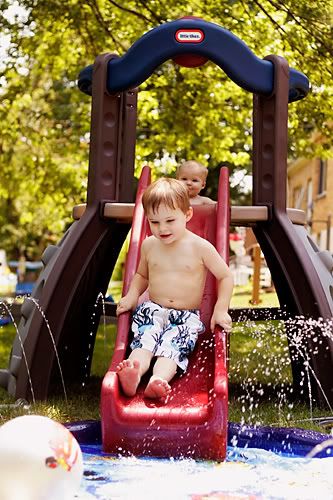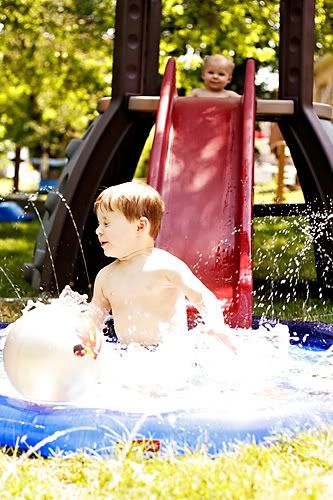 On a side note, we were watching the

Home Run

Derby and ladies, Google Josh Hamilton... I promise you won't be disappointed :)