Last weekend was the 29th annual Pretzel Festival in good ol' G-town. We made it exactly one hour before it closed down on Sunday evening. What this meant was we did not look at any crafts, but we did have plenty of time to eat some incredibly unhealthy, yet delicious festival food. My favorite - elephant ears! The Bugs enjoyed some ribs with their daddy.
Washed it down with some water.

and finished it off with a little ice cream.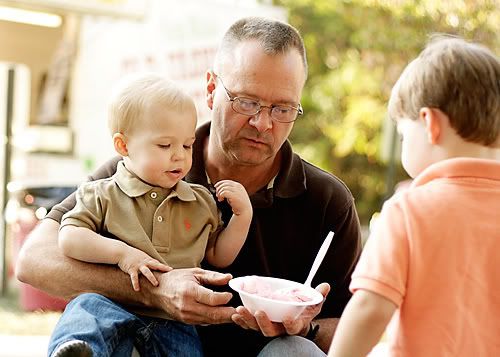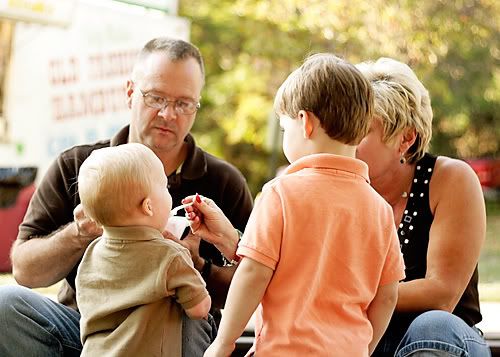 This is what we all felt like when we were done...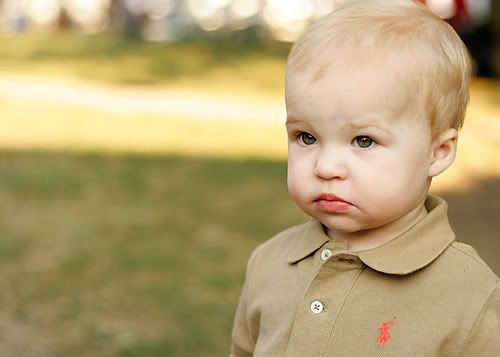 Thought for the day... What kinds of grand things will be planned for the 30th annual pretzel festival next year?? I'm thinking maybe some actual pretzels... Very thought provoking, I know. Feel free to discuss amongst yourselves for the next 12 months.