Our October calendar has been full of fun parties starting with my school team party in Tipp City. I have to be honest when I say I was not too sure about driving all the way up to Tipp for a party, but one of my teammates insisted we would have a blast at their family farm - and she was right. After we finally arrived (after a detour to New Carlisle) the Bugs both decided to cling to my legs. Sigh, I love that they love their mommy, but sometimes the shyness is a little much, especially since Bugman's big 0-3 b-day.

We started the evening with a Hayride around the farm and through the woods.

Here is our fabulous driver.



It quickly turned the Bugs' unsure faces into this:
and this

Towards the end of the hayride we saw some dust in one of the fields. Bugman had a guess as to what it was, and he was right.

A BIG combine! Pure Bliss for my truck/car/tractor lovers.

When we came back we had a scarecrow building race. Here is our team's masterpiece. What can I say, we tried.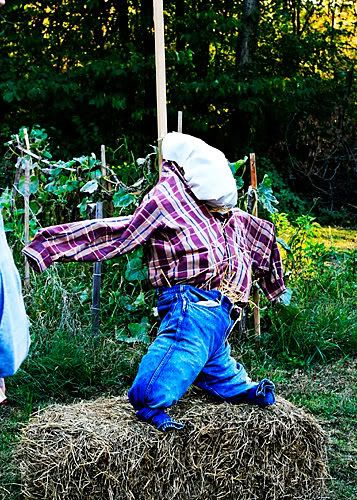 Next the kids found candy that had been left by fairies in the yard (there was a cute story to go along with it, but I cannot remember it).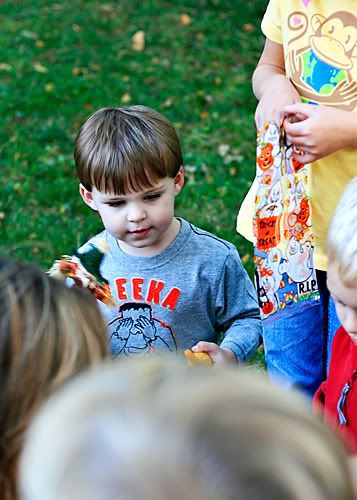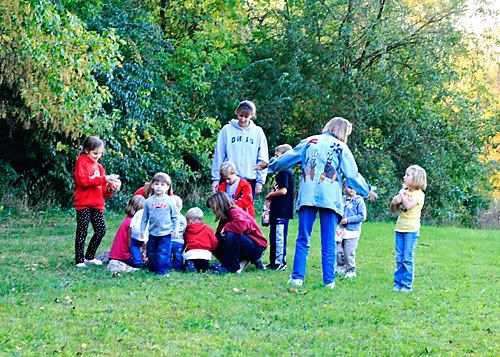 As it got dark we ate and sat around the bonfire until it was time to go home. Bugman is still talking about the hayride and wants to go back to "that farm."