Daniel has been officiating Peewee football on Saturdays this fall. For fall party #2, he took the day off to go with us. We headed out the Voss' farm in Farmersville for an evening of fun. After the boys let go of our legs, they had a great time playing in the playhouse. Soon they were running around the outside with all of the other munchkins. The bugs L-O-V-E big kids, and love 'playing' with them, even if the big kids don't realize they are there.
Both Bugs enjoyed kicking the soccer ball, and The Bugman kicked it right into the bonfire... Goal or Disaster?? Luckily once the ball was retrieved and the fire smothered out, it was good to go again.
Favorite part of the night - Bugman found the Fooseball table. He was enamored and is hoping that Santa might bring him a table for Christmas. Uhhhh, Santa, could you finish my basement first??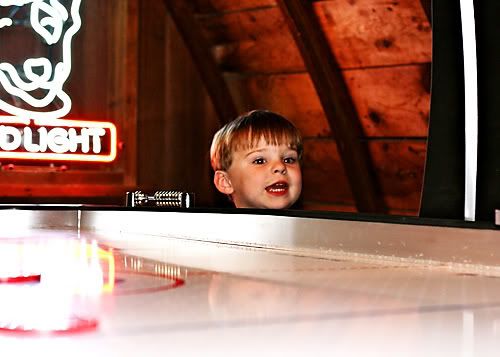 We ended the evening listening to some music around the bonfire, and with two little bugs fast asleep.