...a terrible, horrible, no good, very bad day."
"Mom says some days are like that... even in Australia."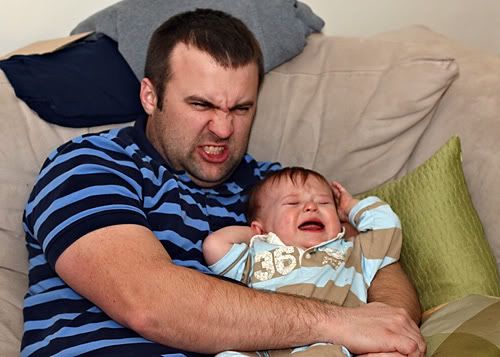 Actually this wasn't today... and it wasn't really a bad day. Benny is over the saucy saucer (the Exersaucer) because he would rather be on the move (but sometimes a mommy needs a shower, so yes, I use it as a "babysitter.")
In the second picture I'm guessing that Mr. Man wanted his mommy to hold him (we're best buds you know.) But really, truly, he's a pretty happy guy most of the time.