but luckily, since she's still pregnant and I'm not, I'm pretty sure I can outrun her ;)
My sister (who is due with my nephew in a few weeks) asked if I would take a few maternity pictures before she pops.
OK, so she actually asked for A picture to send to Erik's out of state grandparents.
...but what fun would that be??
Erik made one request, which was "I'm not making a heart on her stomach with my hands." Sooooo....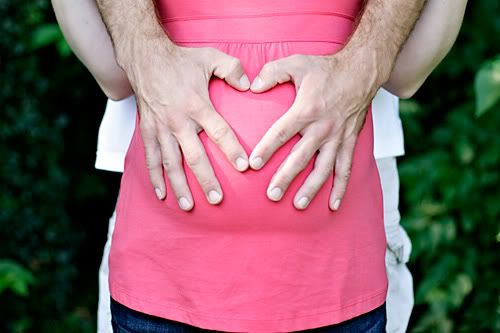 If I've never mentioned it, my sister got most of the good genes. She has the better hair and has had ~1 pimple in her life.
She also has a little preggo belly that barely shows up in pictures.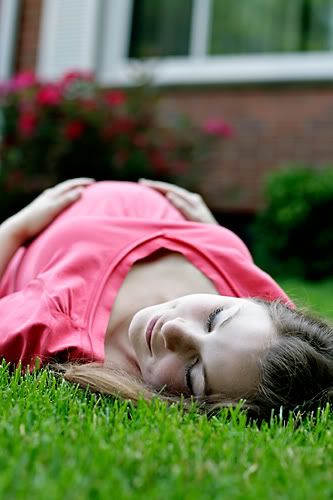 ... or maybe that has more to do with the fact that she takes Lucy Lou on a walk everyday, whereas my pregnant self preferred putting my swollen feet up, and having a bowl of ice cream instead.