Surprisingly, we were up before the Bugs on Christmas morning. They both slept in until 9:00 which is pretty uncharacteristic for the them. They typically wake up, like clockwork at 7:45 on the weekends (we wake them up at ~6:45 on school days). This was the first year that both boys were excited about opening presents and no one gave us the "why would you buy me a gift and then put paper all over it" look. And yes, Bugman was in DESPARATE need of a haircut, and Miss Cindy quit, and we were at a loss as to what to do about it.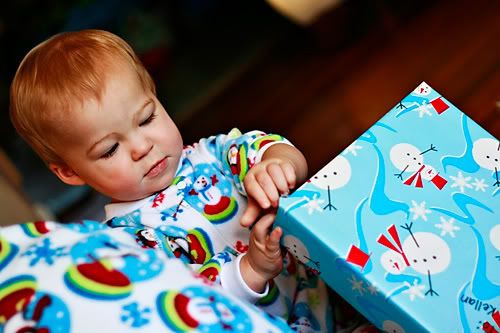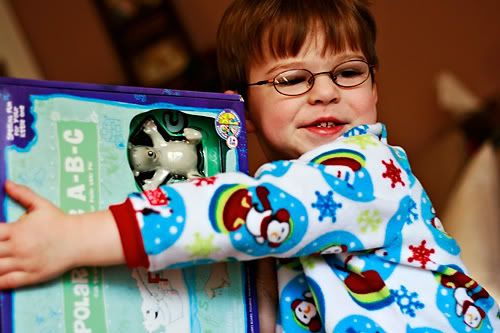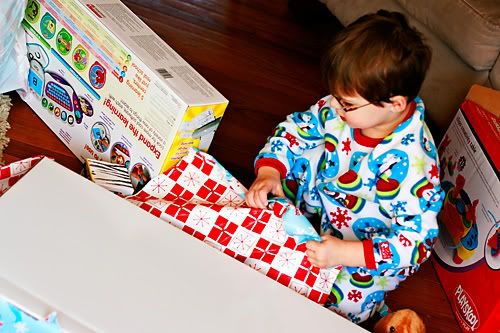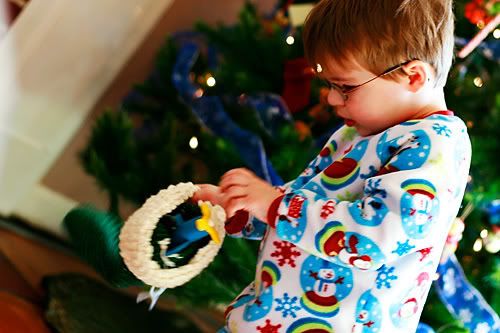 After gift opening and Cinnabons (a tradition passed down from Daniel's family), we packed up and headed back to Gram and Pap's for the afternoon. There was of course more present opening...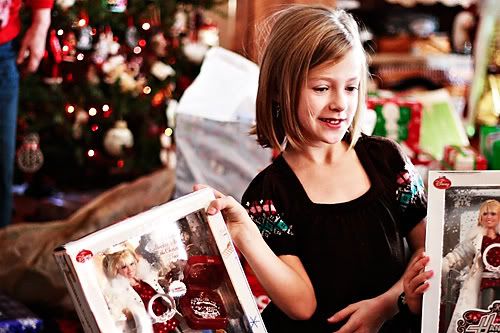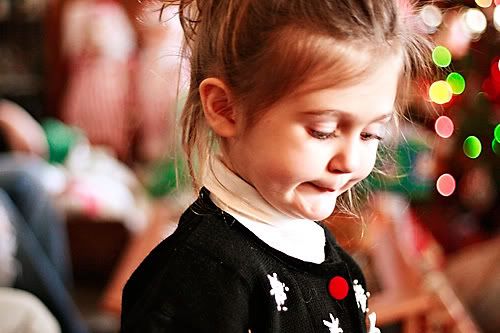 Daniel brought his, I mean the bugs new race track over and set it up for the kids to play with. It was a hit. The little ones thought it was hysterical to watch the cars fly off of the track.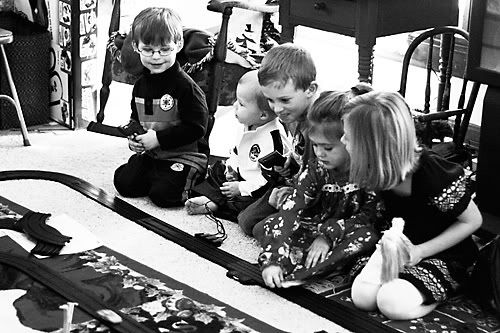 Christmas evening we headed back to our house and Grammy and Pappaw and Aunt Ashy and Munca Erik came over.
Grammy was in charge of books
Pappaw was in charge of twisting, cutting, ripping, and snipping all of the packaging that comes along with opening toys. (Seriously toy companies, I don't think that it should take scissors, a pocket knife, and wire cutters to open a gift for a 3 year old. Why can't I just by the toy... not all of the flipping packaging. Save a tree folks! ...Ok rant over)
Ashley and Erik were in charge of being strange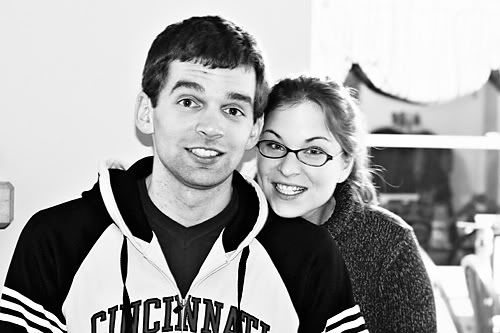 and of course what would Christmas be without a little sisterly hair pulling ;) although, the faces are completely wrong. Anyone who knows us knows that when we fight we bite our lips rather than show our teeth (apparently we were thinking we were vampires or something that day.)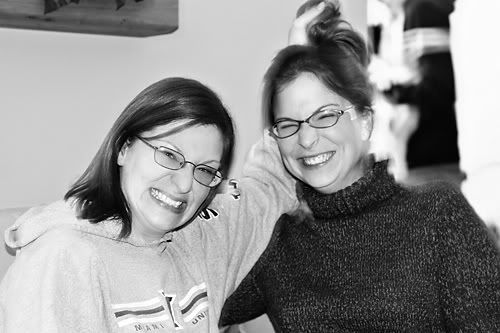 By that point Bitty had all he could handle for one Christmas, so he opened himself a cold one.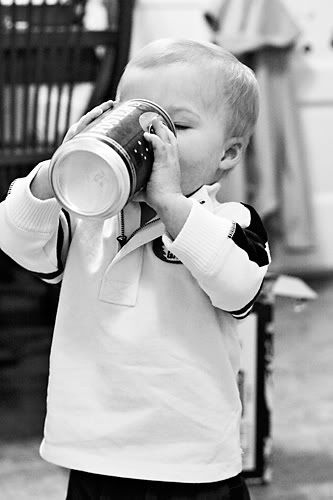 Woah! Before you call DCS, it was not open... I repeat it was NOT open!
Just when you thought Christmas was over, it wasn't. The day after Christmas we headed over to Aunt 'Cole and Munca Josh's house to exchange gifts with them and Nana and Papa and Munca Nick. The bugs even did a little ice skating on the refinished hardwood floors. Daniel now wants to take them ice skating for real, but I'm not sure if we can ice skate and if two people who may or may not be able to ice skate should be responsible for two small children on ice skates.
The rest of winter break was spent staring at the piles of gifts that had taken over every inch of our house. I am still at a loss as to what to do with it all. Did I mention that Santa was very good the the Bugs this year? And that our house if very small?? And that I am a terrible organizer?? But the bugs are loving all of their toys and are even learning how to pick up the livingroom before bedtime. Baby steps...