Christmas Eve we dashed around like mad men, trying to tie up all of the loose ends. I was still battling fluid in my left ear and had a nasty dizzy spell in the AM. Luckily, Aunt Ashy was awesome enough to drive me around to pick up some last minute gifts and desserts. We started the evening at Gram and Pap's house arriving a little early and leaving a little early. We headed to my Aunt Susan's for our annual get together, minus one this year. My Uncle Ronnie passed away a few month's ago.

The bugs open new jammies every Christmas Eve, a tradition I read about a few years ago and started doing during Bugman's 2nd Christmas. The Children's Place carries coordinating jammies that range from newborn to big kid sizes, so their jammies have come from there each year as well. The highlight of the night had to be eating dessert, and then seconds, and thirds, and well, you get the idea.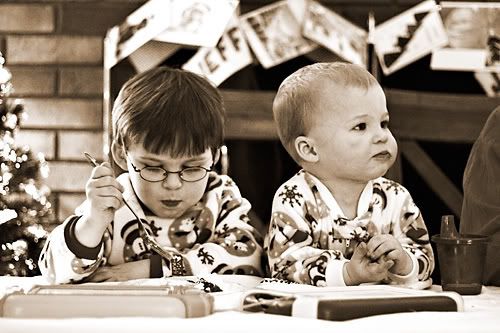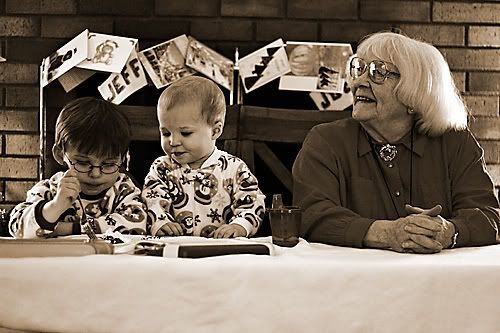 Does my little Grandma have the best smile/laugh??
(I call her my little grandma because she is steadily shrinking. When I was in 6th grade and she moved back to Germantown from Kentucky, Ashley and I measure her at 4'11". I think she comes in at ~4'9" these days.)
And of course one of the Bugs always has a crazy face to share :)
When we got home we got the boys into bed and Santa stopped by to visit.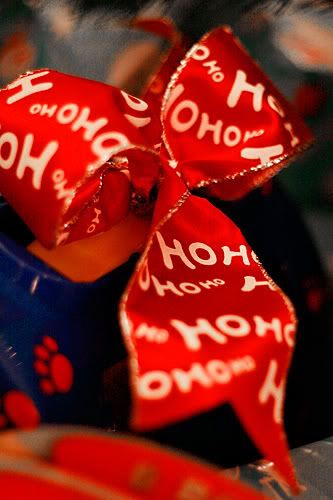 Let's just say that Santa was VERY good to the Bugs this year...
He even left a little extra surprise around the tree!