This year I decided the bugs were old enough to pick out gifts for one another. Grammy was kind enough to "borrow" each bug on their own to make some Christmas treats so that I could take the other bug on a little "date."
Bitty decided to start his morning off with a little OJ from our favorite watering hole.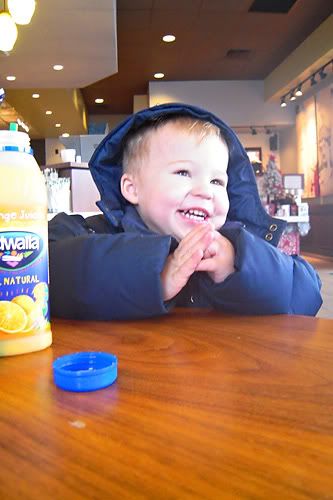 He also learned that standing in your Starbucks chair and leaning backward will make the chair tip over backwards and the entire store will run to your rescue.
This is the gift he chose for his brother... Umm, sorry kiddo, not quite what mommy had in mind...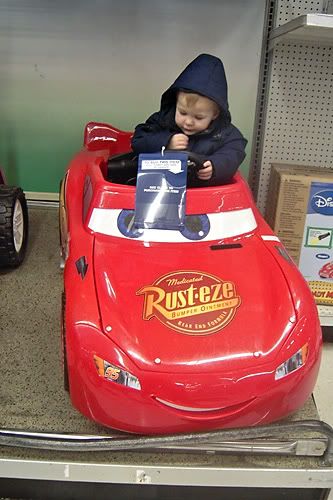 In the end Bitty picked out some "Cars" cars for the Bugman, and a toy broom for himself (he shops like his mommy :) We picked up the Bugman, came home to watch a little "Cars" in the basement, and this is what a found a short time later... Shopping sure is tiring!
The next morning it was Bugman's turn. He was lucky that Daddy had a half day off from work (we had our "baby portraits" done that morning too.) We started off at Bob Evans.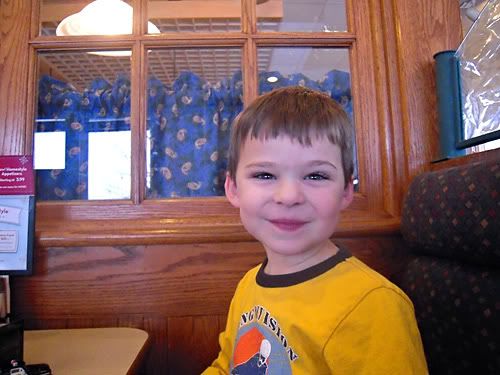 Ironically enough, this is what Bugman picked out for his brother... He also settled on some "Cars" cars in the end.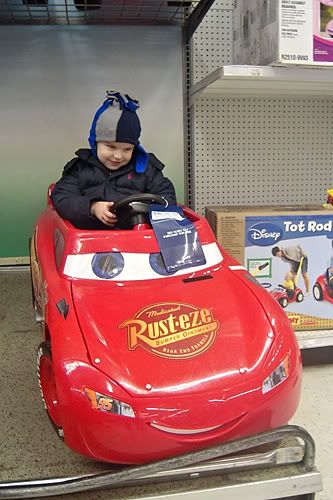 ...And we came home to Bitty's sugar cookies with Grammy :) Might I add, GFS makes some mean pre-cutout sugar cookies... just sprinkle and bake!