Its felt a lot like spring the past few days and the bugs have been SO excited to get outside. After being home sick all last week, Bugman was excited to play out in the backyard with our neighbor Josie on Saturday morning. (sidenote, I got sick too, and ended up at the dr. with a sinus infection... yuck... luckily Daddy and Bitty have stayed healthy).
Even though I was feeling awful, we headed outside yesterday afternoon after school to dig in the sand, play with some tractors, and do a little sliding. I'm glad that we did as its much cooler today (and wet and muddy!)
Can you tell someone's favorite color is orange? He picked out his own outfit yesterday :)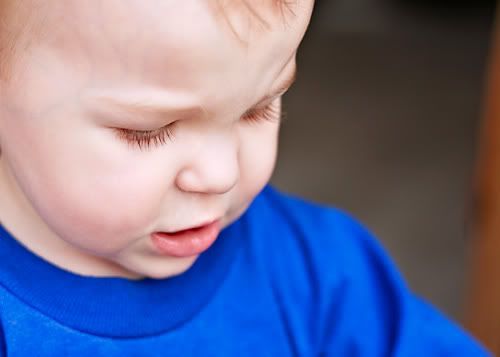 Those lashes. Inspired by an MWAC (Mom With A Camera) friend.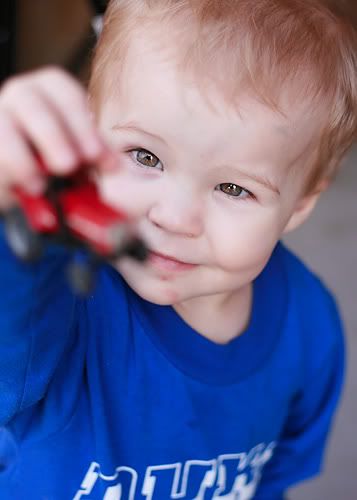 I used to hate when the bugs brought their tractors and trucks out into the sandbox, fearing they would be ruined. I'm learning that what fun are trucks and tractors if they can't dig in the sand?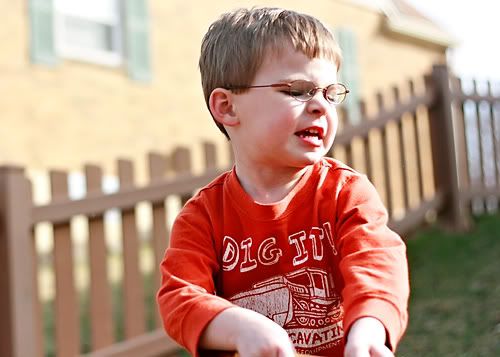 Digging is hard work... check out that face!