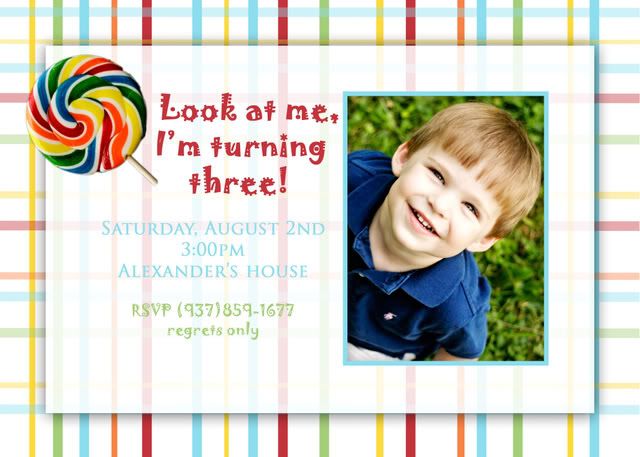 Saturday we celebrated The Bugman's big 0-3 birthday, complete with grandparents, aunts, uncles, and cousins. Last week I took Bugman to the party store to pick out party supplies and then to Ele to pick out a cake. He chose a "Cars" the movie theme, as this is currently his favorite book (too bad he left it at a play date last week, and we haven't retrieved it yet) :( The cake looked a little something like this: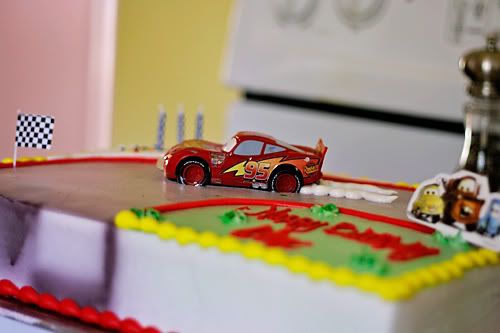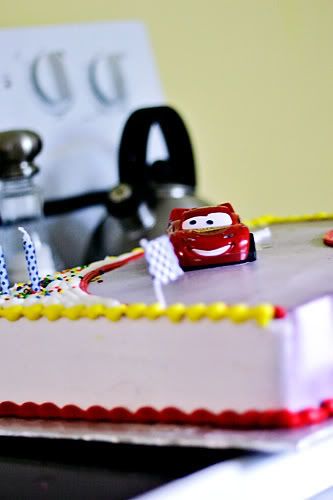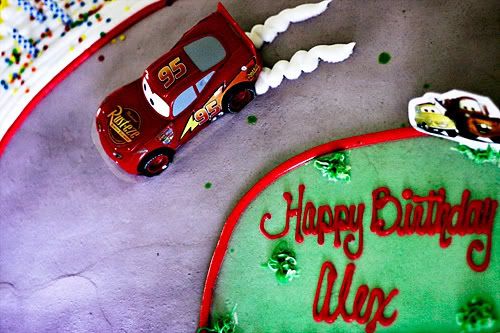 When it came time to sing "Happy Birthday," he was having nothing to do with it and hid in my dress... screaming. My family says this little act reminds them of someone else when they were little... I wonder who that could be?????
We did catch Bugman doing a little of this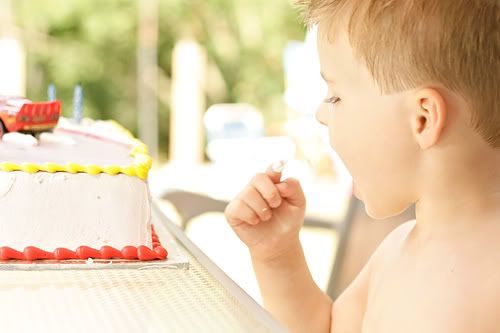 By Saturday the weather had cooled off slightly, but it was still steamy, so the little ones had fun playing in the water.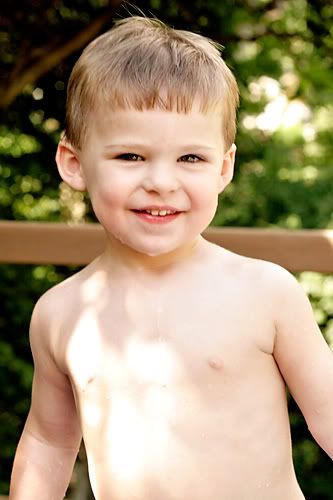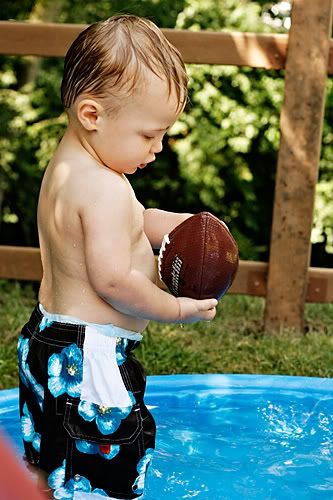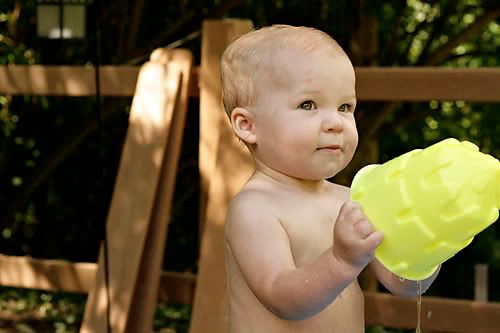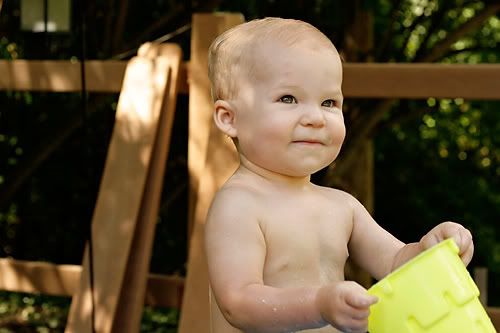 Bugman recieved lots of fun gifts, and even got a big John Deer tractor from Nana & Papa. He wasn't so sure about riding it in front of an audience, but Drew was more than happy to show him the ropes.